Yesterday, while reading through some details of our tenant credit check and eviction report, I stumbled upon a crazy story of a 91-year old WWII vet being evicted out of his own home he built 56 years ago, after his creepy daughter pulled a sneaky move and used her power of attorney to sign over the deed to the house to herself when pa wasn't lookin'. When the old fella discoverd his daughter's covert move, he tried to contest it in court, but due to a statute of limitations, he was up a creek and basically the legal owner - now his daughter - has the right to evict him. And that is what she is trying to do... kick her dear-ol-Dad out the door.
In steps his granddaughter, who loves grandpa so much, that she reaches out to an online fundraising site to get people to help her Grandpa buy the house back from his daughter, her mother! (This is so nutty...)
And here's the kicker! Today, I opened my email and found an email from the fundraising site letting me know that people around the globe have donated $134,000 to this man to help him. Yesterday they were at $45,ooo and after ABC aired a story on him, BAM! He's got what he needs. Check it out here.
And a happy ending to a sad story is so awesome, isn't it?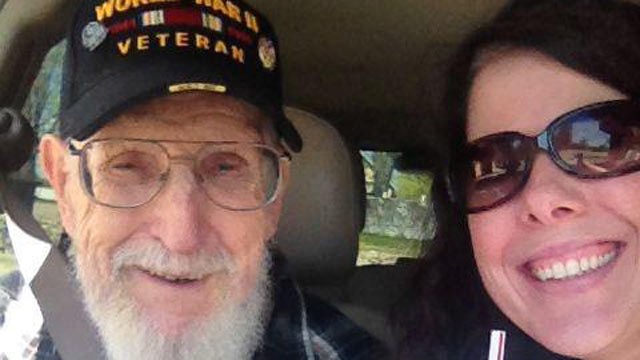 _____________________________________________________________________________________________

Janell K. is a member of Rentec Direct, a web-based property management software for Landlords and professional Property Managers.